I have read the "Rants of Rage" taking over the internet on the Gun Control issue. There are the people calling for voters to reject anyone taking a donation from the N.R.A. and there are the gun owners who cry out "How dare you?" Beyond these rants are the poignant calls from the students from Marjorie Stoneman Douglas High School in Florida and the parents from Sandy Hook School in Connecticut who call out "When will you act?"
​Did you read the reports at: http://christianteensactivites.org/GunControl.php?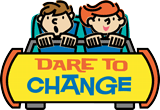 ​What are your thoughts? Suggestions?